Open Positions
Senior Systems Consultants
Job Responsabilities:
Provide 24x7 support for troubleshooting of issues related to critical infrastructure
components, and customer facing issues (Production environment) Windows Domain
Expertise and any migration Quest Software applications
Perform ongoing maintenance and management of systems infrastructure, including basic
administration tasks and hardware/software maintenance
Participate in the installation and configuration of both hardware and software for the
infrastructure components
Automate processes and implement monitoring tools to ensure maximum uptime for the
Production environment
Serve in a Project Management capacity, following logical project management procedures
to ensure timely, effective, and efficient delivery of new products and services to business
users
Develop and comply with core IT processes, including Change Control, Configuration
Management, Policy Development & Enforcement, Application Design Review, Application
Troubleshooting, Documentation, & Scripting
Support non-production infrastructure (QA and development systems)
Work with appropriate teams to identify areas for improvement with current systems and
actively work to improve the quality, reliability, and supportability of existing infrastructure
Contribute to Janus Networks Support's documentation of processes and procedures
Works on assignments of diverse and complex scope
Experience and Qualifications
High level of integrity with strong work ethic
7+ years serving in a system administration capacity within a highly scalable 24x7x365
"live" production environment.
Expertise in support and administration of Unix/Linux and/or Windows operating systems
Ability to work with our multiple clients in the San Francisco Bay Area,San Jose,New York & LA
Ability to gracefully react to high-priority requirements with little or no notice
Ability to balance competing priorities and work alone or within a team equally well
Ability to travel to office and data center locations for on-site support, as needed
Ability to work under minimal supervision
Good organizational and project management skills with attention to detail
Ability to document solutions and train other staff
Good verbal and written communication skills
Understanding of IP networking concepts: routing, subnetting, access controls
Excellent, proven time management skills
Microsoft Certifications: MCSE 2003 or better, MCTIP, are a must and will be verified.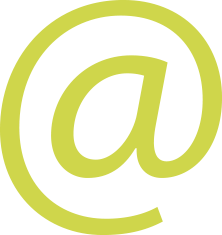 No Phone Calls Please!
Email jobs@janusnetworks.com, attach your resume and experience and your salary. No 3rd Party vendors.